Railway transportation is between air transportation and ship transportation in terms of price and efficiency
From Xi'an to Europe in under 15 days
Eurasian trade relations date back to over 2,000 years ago when a primordial Silk Route was used for the exchange of silk, gunpowder, porcelain, and spices for gold, silver and horses. Nowadays, the New Silk Road freight service covers more than 13,000km of land and has expanded its range of destinations over the years. A prime example is Germany where DHL recently launched a new cargo service that slashes transportation time between the two countries from 17 to 12 days.
Something that has remained unchanged over time is China's key hub Xi'an, the ancient capital of Shaanxi Province also known as the 'Window of the Silk Road'. Centuries later, the city still plays a major role within the Belt and Road initiative as the departure point for freight trains headed to over 40 countries and regions.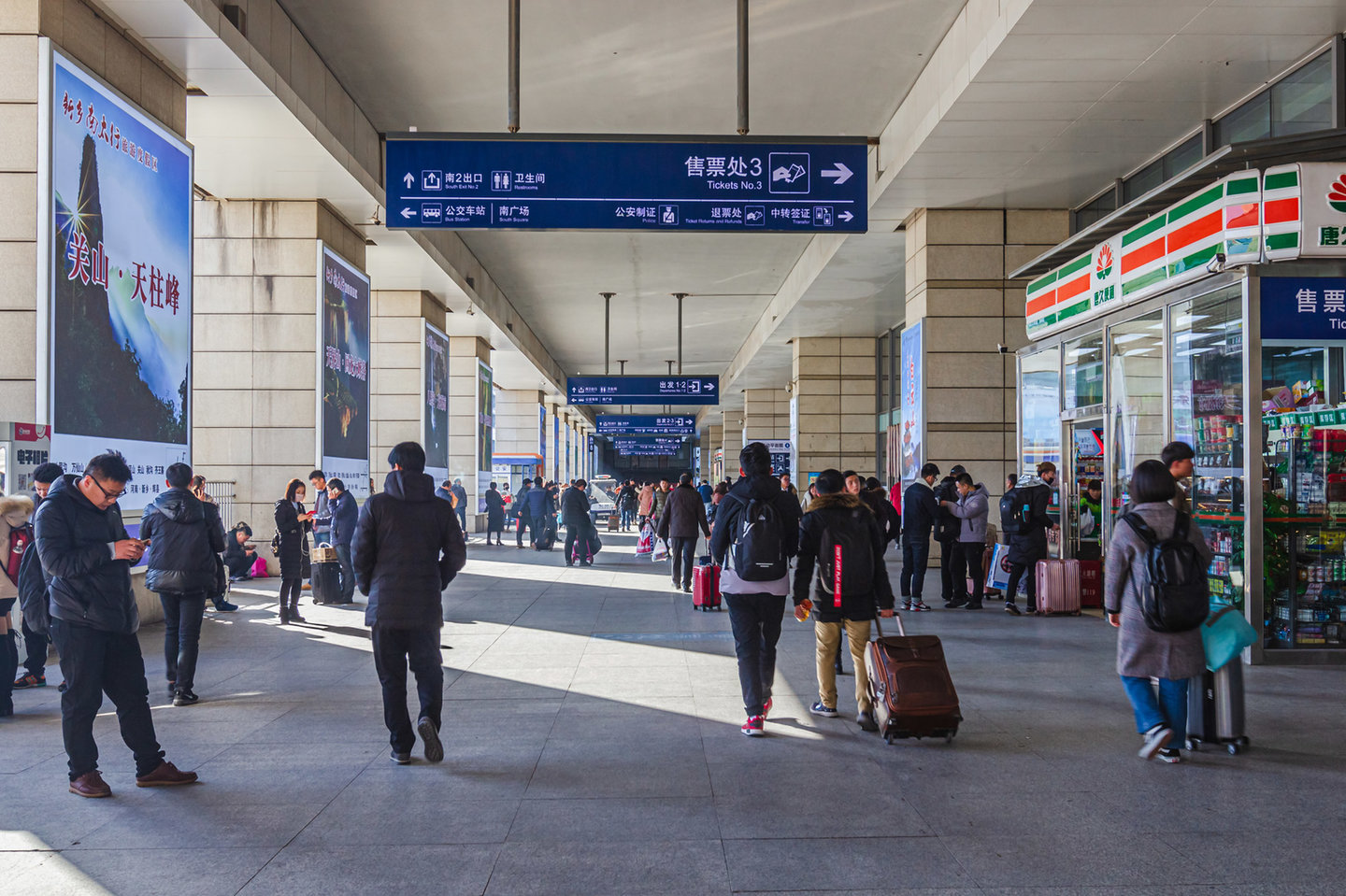 Xi'an high-speed railway station in China. Image: JUN YANG | Shutterstock.com
President Xi himself has long been a champion of the railways, making it an essential pillar of his Belt and Road strategy. Entrenched in rail projects in regions including South America, India, Africa and East Asia, China has been eager to support local development and unlock new trade partnerships. While this has sometimes attracted hostility from players such as the US and Japan, it has also greatly helped China and the countries it cooperates with to expand the use of rail to transport cargo in a faster and cheaper way.
Shao Boer, general manager of the Xi'an International Inland Port Multimodal Transportation company, explains why rail is so attractive. "Railway transportation is between air transportation and ship transportation in terms of price and efficiency," he says, also highlighting it as a highly "environment-friendly transportation mode".
For the past seven years, the success of the initiative has called for upgrades and expansions throughout the line. "From point-to-point, we have evolved our route to become an 'ocean-rail through service' train via Kaliningrad, [while also adding the] Xi'an-Rostock train service that divides northern and southern Europe," he continues.
How Covid-19 helped drive growth
Freight rates have been on a steady increase lately, reaching record levels during the Covid-19 crisis and putting rail transport under the spotlight. Having witnessed a 41.7% year-on-year increase in cargo rates as a result of coronavirus, Xi'an's transport hub was quick to open a dedicated channel for trains to continue normal operations and support the economy in early 2020.
"Railway transportation's safety, stability and speed in [recent] years were [noticed] by the majority of customers," says Boer. "Compared with air and ship transportation, the reliability of railway transportation during the outbreak of coronavirus has been fully verified."
The pandemic indeed offered the New Silk Road rail service the opportunity to take up orders that would usually be destined for ships, roads and aircraft. "Rail is faster, allows for long-distance transportation and solves the problem of undershipment caused by the asynchronous lockdowns [that took place] in countries around the world," explains Ekaterina Kozyreva, international projects director at the Infrastructure Economics Centre.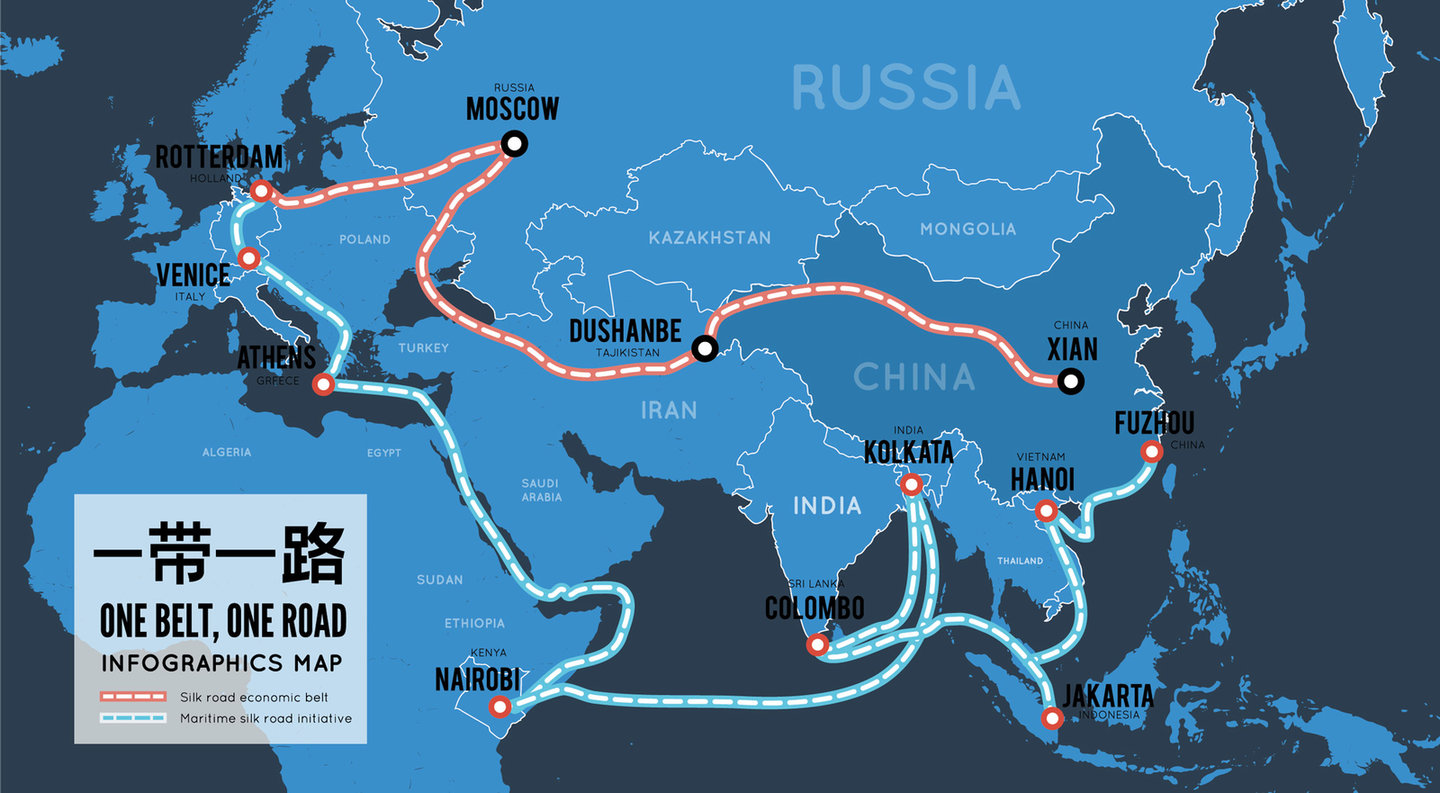 An infographic showing the One Belt, One Road initiative.
With planes grounded and restrictions in place at border crossings and ports, the railways have emerged as the ideal alternative for the transportation of cargo, especially medical equipment sent from China to Europe.
"Traffic really shifted from roads to rail because roads have a heavy human resource requirement," she continues. "That's a weak point because the more staff [there are] the more health checks [there are], while for the railways there is no such problem because there is a locomotive team arriving at the border where it changes, and [then] there's another locomotive belonging to another country with local staff."
Echoing her words, Boer adds: "During the epidemic, the train [service] stabilised the trade and supply chain between China and Europe, and became the 'life channel' for the transportation of epidemic prevention materials."
Traffic really shifted from roads to rail because roads have a heavy human resource requirement
The digital era is the era that can solve the problem of expensive rail and can also decrease the time of transportation
Capitalising on increased traffic
With plans to customise more point-to-point solutions and a new service to Barcelona still in their early stages, Xi'an's transport hub and the route are currently enjoying their moment of glory.
Yet as Kozyreva warns, this boost may be short-lived if the railways fail to capitalise on it. As things stand now, the coronavirus crisis has helped increase the share of Eurasian transit roads attributed to railways from 3.5% to 8%, according to the Infrastructure Economics Centre. "Most cargo still goes by sea but [rail's future] depends on the actions of both authorities and the market players," she says.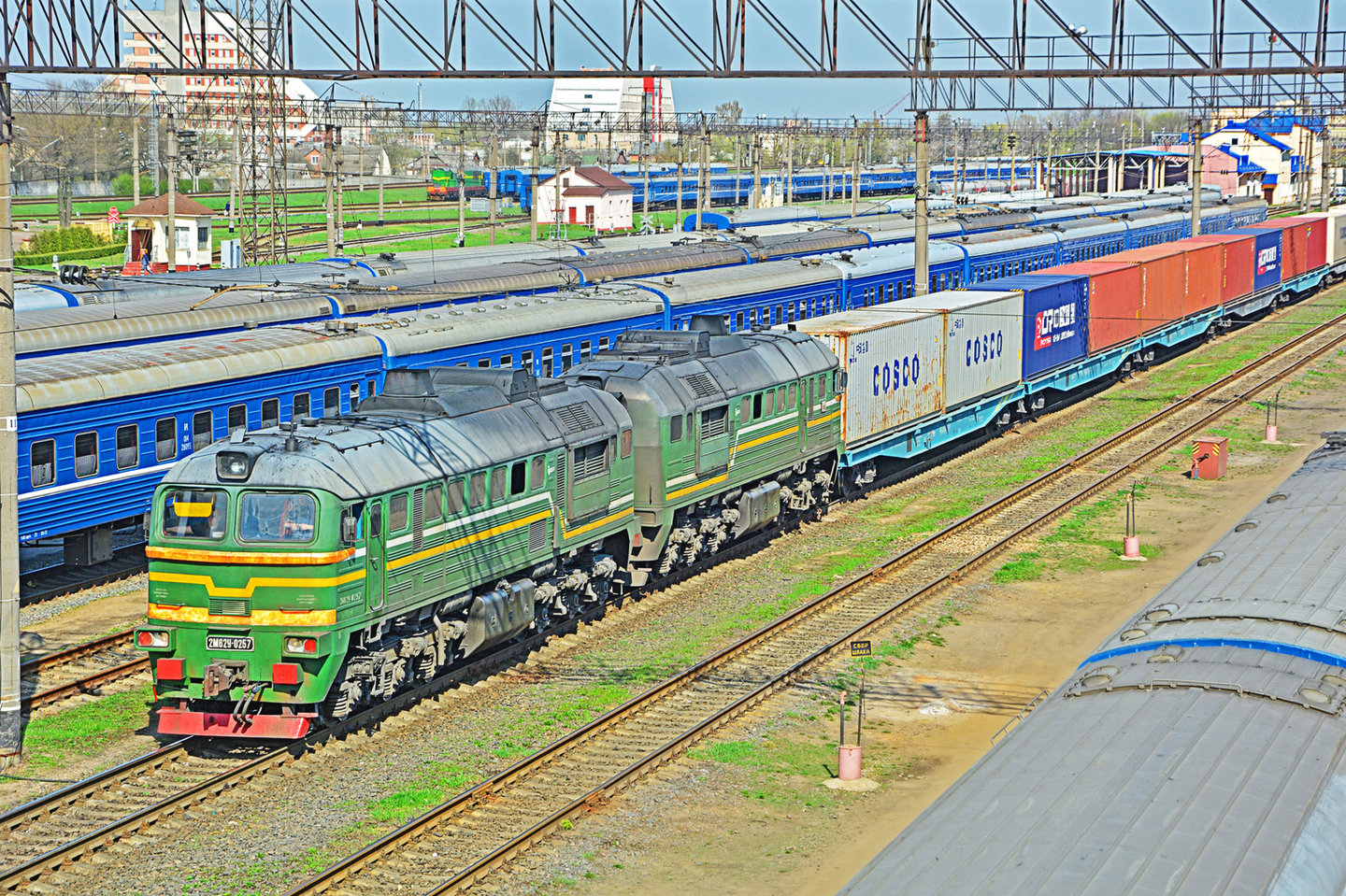 China-Europe freight train transporting containers at Brest-Tsentralny border railway station. Image: Martyn Jandula | Shutterstock.com
"If [rail operators] are able to rightly market themselves based on their work during the pandemic, and if they're ready to continue to provide services that are really competitive with other traditional modes, then most probably this shift to rail will continue or at least will be kept at a level of about 5% of the share for Eurasian traffic."
The key to achieving this will be joint action from those involved in the route and heavy investment in digitised operations, with a particular focus on transportation prices all along the corridors. "The price policy has to be uniformised because the high-value cargo moved really depends on transportation costs and transportation time," she concludes.
"Another aspect is electronic interoperability. The digital era is the era that can solve the problem of expensive rail and can also decrease the time of transportation.

"Everybody agrees that it is the time - despite the economic crisis - to invest in digital solutions and they can really contribute to increasing the share of railways, to improve transportation and support international trade relations."